BECOME A MEMBER
Click Here to download our Membership Application!
Or Click Here to sign up online!
MAKE A DONATION
Individual Gifts
Your generous donations help support the mission of the LeRoy Historical Society.  We thank you!
Memorials 
Memorial Donations are a beautiful way to honor someone special to you.  Your donation will be recognized with a letter of appreciation to whomever you specify.
Planned giving through your estate is a way to leave a lasting legacy for your community.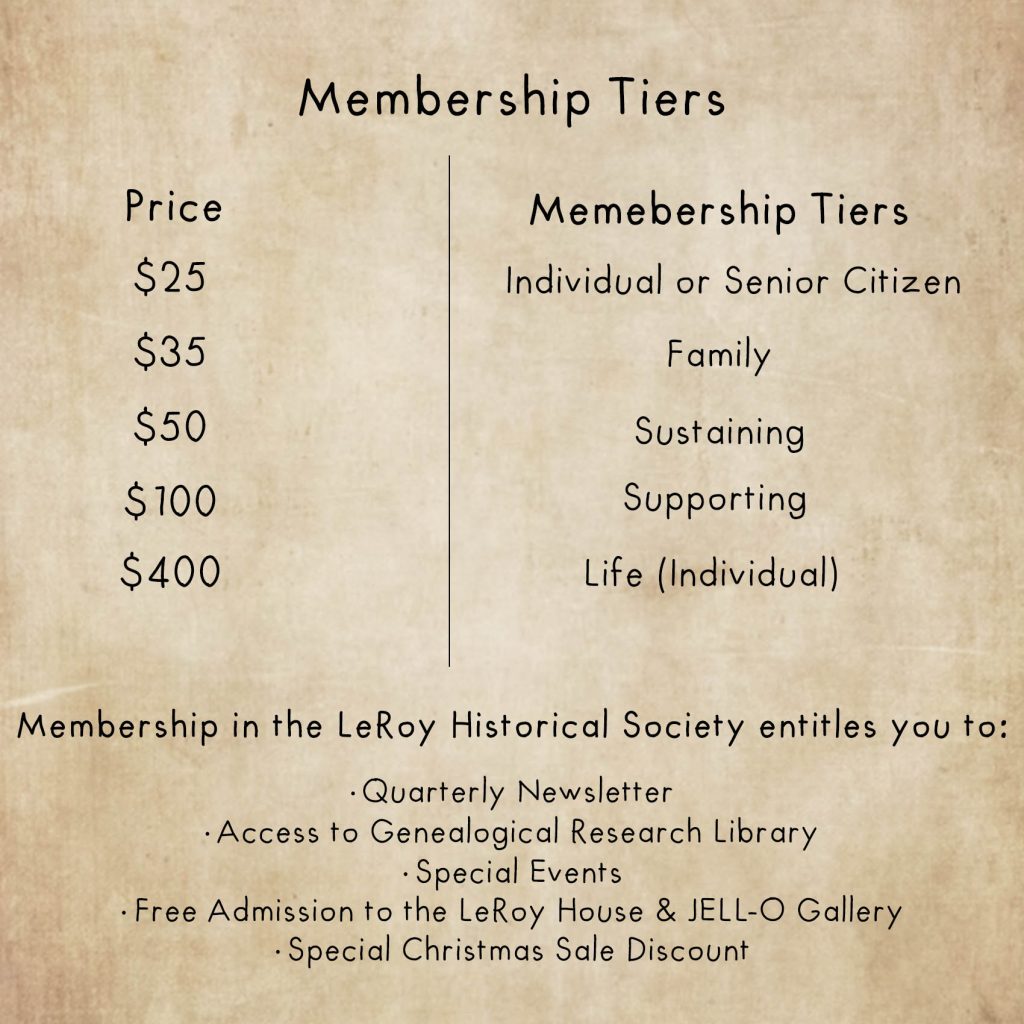 VOLUNTEER
The LeRoy Historical Society depends on volunteer support and welcomes new volunteers!  Volunteer in your area of interest and meet people who share your love of history.  There are many areas to choose from depending on your area of interest:  Serve on the Board of Directors; become a docent in the LeRoy House; help with the gardens; assist with programs; organize files or help with the collection.  If you are interested in becoming a volunteer, contact us at 585-768-7433.
DONATE OBJECTS
If you have artifacts, documents, or photographs that you would like to donate to the LeRoy Historical Society, please call 585-768-7433 or email us at Historicalleroy@gmail.com.